Waze, NTT & WBD Sports partner with Tour de France Femmes
June 29, 2022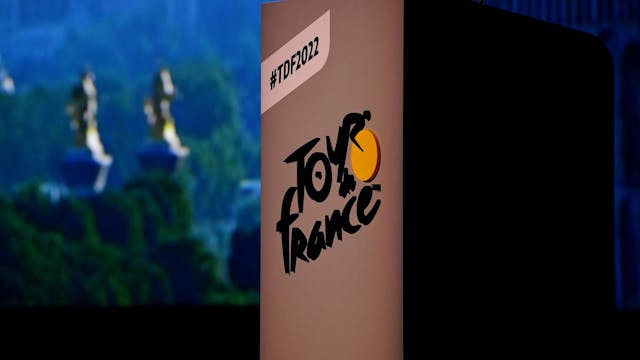 SOURCE: LUC CLAESSEN/GETTY IMAGES
The GIST: July's Tour de France Femmes avec Zwift is readying its gadgets. The freshman women's cycling event booked three new partners this week, all aiming to augment the fan experience: navigation app Waze, tech firm NTT and broadcaster WBD Sports. Good things come par trois.
Waze: On Monday, the app inked a three-year partnership with both the women's and men's races. The Tours are now part of Waze's Global Event Partner Program, which will offer spectators real-time traffic and parking updates throughout the remarkably challenging events' combined 4,357 km.
NTT: A longtime tech partner of the men's race, NTT confirmed a data-driven collaboration with the women's event yesterday. The Japanese telecom company will power both the cyclist-tracking platform "Race Center" and the event's Twitter account dedicated to stats. NTT will also provide broadcast data in partnership with fellow Tour sponsor Strava.
WBD Sports: NTT's stats will head straight to the sporting arm of Warner Bros. — WBD Sports — which will produce both the women's and men's Grande Boucle this year. The media conglomerate will broadcast every stage of each event, with former pro cyclist Iris Slappendel reporting from alongside the women's peloton.
Zooming out: The inaugural Tour de France Femmes allows the races' parent company, the Amaury Sport Organisation, to expand and book inventory with well-suited partners. The sports analytics boom created a base of fans hungry for more knowledge — and the wearable tech that displays it.
Cycling's status as a niche sport should provide sponsors a reliable ROI. Cycling enthusiasts comprise the peloton of the Tours' audiences, making the events perfect candidates for brands to really showcase their tech.