NCAA plans to host women's version of men's National Invitational Tournament (NIT)
August 29, 2022
Coming soon to a screen near you: more women's college hoops.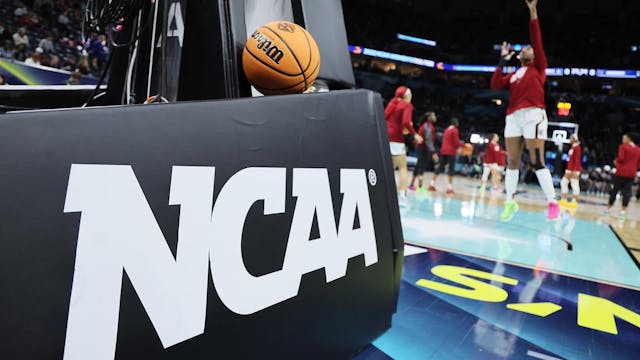 SOURCE: ANDY LYONS/GETTY IMAGES
The GIST: Coming soon to a screen near you: more women's college hoops. The NCAA DI women's basketball committee reportedly met this month to launch a women's version of the men's National Invitational Tournament (NIT), a secondary basketball event that runs concurrently with March Madness. Hope you're up for another bracket challenge.
The details: Thirty-two teams are expected to compete in the (currently untitled) women's event, and the format should resemble the single-elimination men's NIT. The committee is allegedly working out estimated cost, revenue and the governance process, but there's no word on a timeline yet.
The new event marks the latest attempt to address the NCAA's sizable sexism problem. The 2021 gender equity report commissioned by the NCAA suggested it launch a women's equivalent to the NIT, among other recommendations.
The inequity: There actually is a women's NIT (WNIT), but it's operated by third-party company Triple Crown Sports (not the NCAA), and each of the tourney's 64 teams pays at least $12K in travel costs to compete. By comparison, the 32 teams in the men's NIT have travel costs covered by the NCAA. See what we mean by a sexism problem?
But wait, there's more. The NCAA awards monetary "units" to competing NIT teams, valued at $5.2K in 2019. Because the body does not organize the WNIT, women's teams don't receive "units" or any similar payments.
Zooming out: By expanding women's basketball programming, the NCAA may be able to answer the questions asked about all second-tier sports properties: Can the popularity (and dollars) of March Madness drive interest in the sport to fuel success for teams that don't make the cut? And how is success even measured for second-tier events?