LPGA: Amundi Evian Championship increases purse by $2 million
May 18, 2022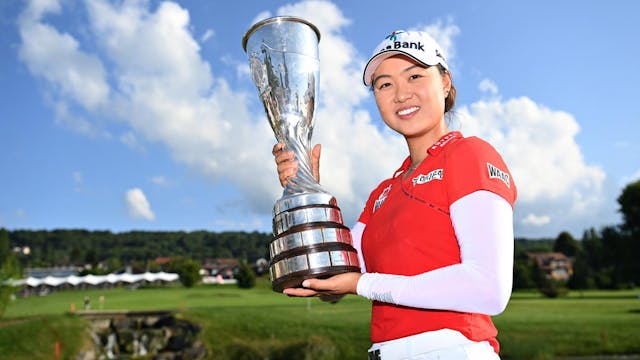 SOURCE: STUART FRANKLIN/GETTY IMAGES
The GIST: LPGA golfers are about to get paid. Adding to the cash influx flowing into women's golf, the (recently renamed) Amundi Evian Championship — one of five LPGA majors — announced Tuesday it is increasing the July tourney's purse.
The context: Overall 2022 tour prize money stands at $90 million, up from $67 million in 2019. High-level sponsors have been stepping up — most recently, health care company ProMedica pitched in a $4.5 million increase to June's U.S. Women's Open prize pool, topping out the purse at a cool $10 million.
European asset management company Amundi became the title sponsor of France's Evian Championship last year. It doubled down in April on its support of women's golf by partnering with three athletes — Rose Zhang, Kaitlyn Papp and Agathe Laisné.
The details: The major's kitty is increasing by a formidable $2 million, bringing the overall prize money to $6.5 million. The champion's share will be $1 million, up from the $675K Minjee Lee took home after winning last year's edition.
Zooming out: Brands like Amundi and accounting firm KPMG, the title sponsor of the Women's PGA Championship, are reflective of the Tour's usual partners, in that they target high-net-worth individuals. Per sponsorship intelligence platform SponsorPulse,* 39% of those who engage with the LPGA earn over $100K a year.