NIL: The Penn State kids are alright
April 06, 2022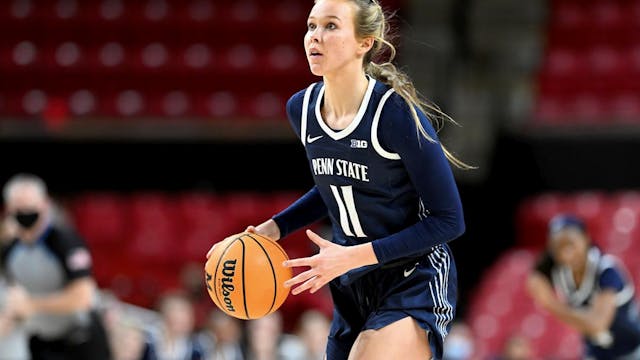 G FIUME/GETTY IMAGES
The GIST: Penn State's name, image and likeness (NIL) collective, Success With Honor, is already making serious gains. The Nittany Lions' unique content platform raised $120K in annual aggregated subscription revenue in just the first week, with most of that cash going straight to student-athletes. The kids are alright.
The details: Success With Honor allows fans to contribute directly to specific Penn State teams through monthly donations, starting at $10. Penn State said athletes will pocket 85% to 90% of revenue, and subscribers will receive access to exclusive content, events, merchandise and NFTs, among other offerings.
The platform hasn't signed any athletes yet, but 30 athletes are currently in negotiations.
Zooming out: Despite the NCAA's continuing battle to establish NIL regulations, schools have embraced the marketplace and found creative ways to get involved. Most notably, these innovative avenues provide female athletes access to lucrative deals — and they're taking advantage.