How Roe v. Wade reversal will impact women's sports
June 27, 2022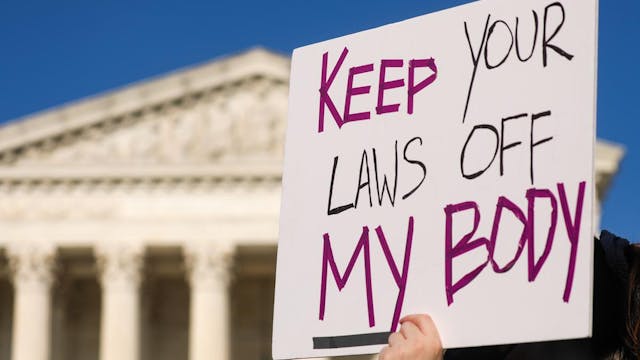 SOURCE: YASIN OZTURK/ANADOLU AGENCY VIA GETTY IMAGES
The GIST: The U.S. Supreme Court's reversal of Roe v. Wade on Friday means abortion will be severely restricted or outlawed in at least 15 states within a month, with more states likely to follow. The decision's gutting of constitutional privacy protections changes the calculus on many facets of American life, including within the women's sports ecosystem.
The reaction: Members of the women's sports community overwhelmingly criticized the Supreme Court's decision. Many are concerned about playing in states where healthcare access is now restricted — the NWSL's Racing Louisville FC said Kentuckians must now travel an average of 245 miles for full reproductive healthcare.
With the right to travel for an abortion still protected under U.S. law, several brands quickly committed to covering those costs for employees, including WNBA partner Dick's Sporting Goods and Serena Williams sponsor JP Morgan Chase.
Zooming out: The opinions of those in women's sports generally align with national sentiment, but where women's sports go from here remains a question. While some brands are pairing powerful statements with immediate action — using their dollars to fill in protection gaps left by the government — teams and leagues, so far, can't say the same.
One-off events in states that immediately banned abortion remain scheduled. In a powerful press conference, Megan Rapinoe said the USWNT will not protest tomorrow's friendly in Utah, and the NCAA has yet to move the Women's College World Series out of Oklahoma, despite calls to do so.
Teams stationed in constrictive states haven't detailed plans to support players and staff who now lack healthcare freedom. The ruling directly impacts all athletes without free agency who are subject to drafts or sudden trades — particularly in an age of expansion for women's sports leagues. Player welfare is paramount.