NWSL sets expansion timeline, will add two teams in 2024 season
July 01, 2022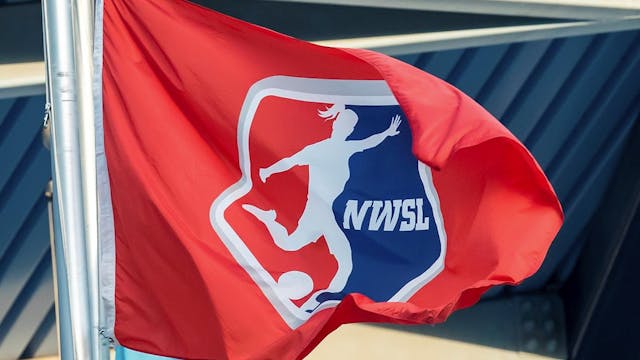 NICK TRE. SMITH/ICON SPORTSWIRE VIA GETTY IMAGES
The GIST: The NWSL expansion race is quickly approaching kickoff. Commissioner Jessica Berman went on record yesterday to confirm that two teams will join the league in 2024. A new batch of ownership candidates have also joined the mix and a frontrunner for one team has been identified. Blow the whistle, ref.
The favorite: The ownership group of MLS club Real Salt Lake (RSL) leads the pack due to its NWSL history. RSL owned Utah Royals FC from 2018 to 2020, when ex-owner Dell Loy Hansen was ousted following a racism scandal. The team relocated and was rebranded as the Kansas City Current the following year.
However, the Royals' exit paperwork included an agreement that RSL's new owners could enter the league for a fixed fee, reportedly around $2 million — a bonafide bargain compared to the $10 million quoted for the next newcomer.
RSL was bought in January by David Blitzer — a sports biz billionaire with ownership stakes in MLB's Cleveland Guardians, the NBA's Philadelphia 76ers and the NHL's New Jersey Devils — who quickly committed to a Royal comeback.
The new contenders: Two additional MLS ownership groups are apparently interested — Nashville SC and incoming 2023 club St. Louis City SC. And back in May, it was reported that four other MLS clubs could join the NWSL fray — Atlanta United FC, Austin FC, FC Cincinnati and Toronto FC.
The May report also named independent ownership groups in the Bay Area and Columbus, OH, as prospective buyers. The Bay Area consortium, led by four former USWNT stars, went public just last week. Crowded field.
The process: In response to the unprecedented demand, the league will host a formal bidding process for the first time, aiming to announce the new teams by the end of 2022. To help with the process, the NWSL is enlisting an investment bank with experience selling sports franchises for the assist.
The soccer league laid out a set of minimum criteria for its new teams, too: Squads must have an ownership group that's willing to spend, and be in a market with a professional venue and a proven fanbase.
Zooming out: High demand gives the NWSL incredible negotiating leverage, especially on the entry fee. Additionally, the league can lean on the rapidly-rising market valuations of its clubs — Michele Kang's majority stake in the Washington Spirit went for a record $35 million this year. Talk about bargaining power.
The safety consideration: All but two reported expansion markets — the Bay Area and Toronto — are located in states that now restrict or ban abortion. It might not impact the NWSL's approach, but it compounds the need to develop solutions for players and staff in the wake of the government's failure to ensure their rights. Protect our players, again.