Snapchat, Copa90 collaborate on producing Women's Euro content
July 27, 2022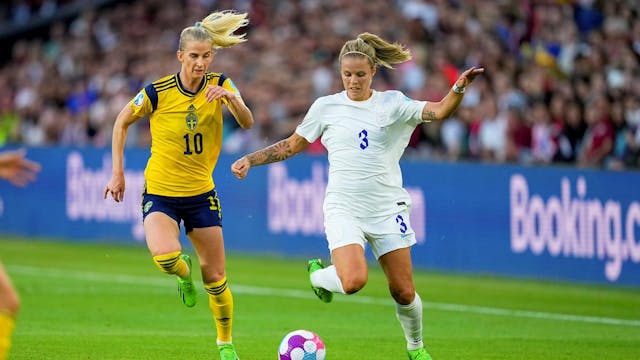 SOURCE: THOR WEGNER/DEFODI IMAGES VIA GETTY IMAGES
The GIST: Social media's friendliest ghost is delivering women's soccer stories. Snapchat and soccer media company Copa90 announced the launch of Goals Talk yesterday, a matchday show of the final Women's Euro stages hosted on the social media platform. The pair also have post–final whistle plans for the new series…
The details: Goals Talk offers a mix of behind-the-scenes coverage from the Women's Euro, as well as content from Copa90 creators, all on Snapchat's Discover page. The show will transition to a weekly format focusing on the club-level game beginning in August.
Zooming out: Snapchat's post-Euro commitment should help women's soccer build consistent fandom at all levels, not just during flagship events, and the timing couldn't be better. The Euro, after a year-long pandemic delay, marks the beginning of an exciting two years in the women's international game.
The FIFA Women's World Cup kicks off down under next July, followed by the Olympic Games in Paris in July 2024. Keep thriving, Snapchat.