University of Oregon drops NFT collection in celebration of female athletes
June 24, 2022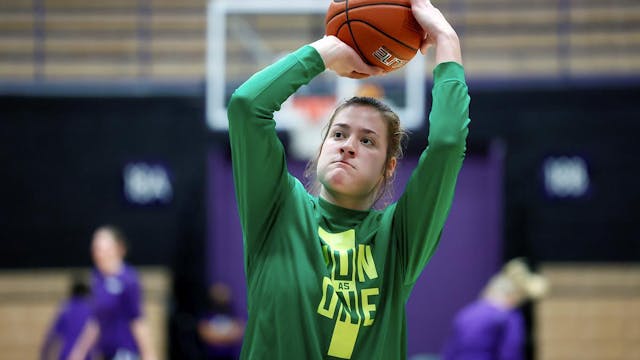 SOURCE: SOOBUM IM/GETTY IMAGES
The GIST: The University of Oregon is celebrating its standout women with its newest non-fungible token (NFT) drop. Division Street, the Ducks' name, image and likeness (NIL) company, announced "Visions of Flight" on Wednesday, an NFT collection designed around female athletes. This one's for the girls.
The details: "Visions of Flight" was designed by artist Lili Tae in collaboration with 12 athletes — including NIL female athlete of the year, basketball star Sedona Prince — to mark Title IX's 50th anniversary. A massive 75% will be split directly between all female athletes participating in the NIL platform, not just those designing the collectibles.
The remaining 25% of proceeds from the collection's June 30th drop on Ducks of a Feather will go to Division Street's operating costs. When the original NFTs land on a secondary marketplace, a 10% royalty on the resale will directly benefit all Oregon student athletes.
Zooming out: In the NIL era, NFTs have quickly become a viable profit-sharing tactic, and the Ducks' strategy is evolving rapidly to keep pace — it launched Ducks of a Feather with football, but is now zeroing in on the rise of women's sports and the school's incredibly popular female athletes.
Women's sports collectibles are already making profits. According to NBA Top Shot,* demand for WNBA NFTs doubled every week (!!!) in the two months leading up to the 2022 season. Don't sleep on the women's digital sports space.
*NBA Top Shot is a partner of The GIST