The Big 12 Conference teamed up with creative agency Translation to modernize its branding
October 19, 2022
The college sports organization teamed up with creative agency Translation on Monday to modernize its branding and embed itself in "youth culture."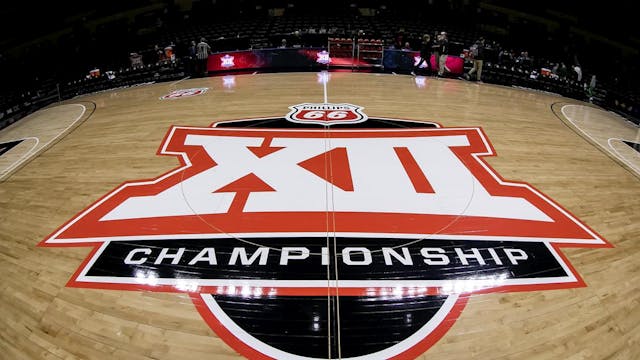 SOURCE: NICK TRE. SMITH/ICON SPORTSWIRE VIA GETTY IMAGES
The GIST: The Big 12 Conference wants to live rent free in Gen Z's minds. The college sports organization teamed up with creative agency Translation on Monday to modernize its branding and embed itself in "youth culture."
The company: Black-owned agency Translation focuses on the potential cultural impact brands and campaigns can make. The company is no stranger to sports — it counts the NBA, NFL, Brooklyn Nets, New York Knicks and Nike as former and current clients.
The details: Translation will collaborate with marketing agency LDWW (a longtime Big 12 partner) on messaging to attract young and diverse audiences, while refreshing the conference's national relevance. They will use storytelling as a vessel to target both current and prospective student-athletes.
The trend: Youth-focused moves continue to make headlines in sports. ESPN is using TikTok to sell the NHL to Gen Z, launching a league-specific account that currently boasts 228K followers. It also created a spot showcasing the NHL's rising stars with the help of creative agency Fallon. Big simp energy.
Meanwhile, short-form live sports platform Buzzer renewed its agreement with the WNBA and NBA yesterday. The average age of the app's users is 25, representing the older end of Gen Z.
Zooming out: Schools and conferences are updating practices to lure recruits, but the Big 12's play is notably different from providing monetary incentives in the name, image and likeness era. The conference is leaning into branding, borrowing a newer but proven approach from the beauty industry. It's all about the cool factor.