CVC Capital Partners, Saudi Arabia inquire about investment in WTA
June 22, 2022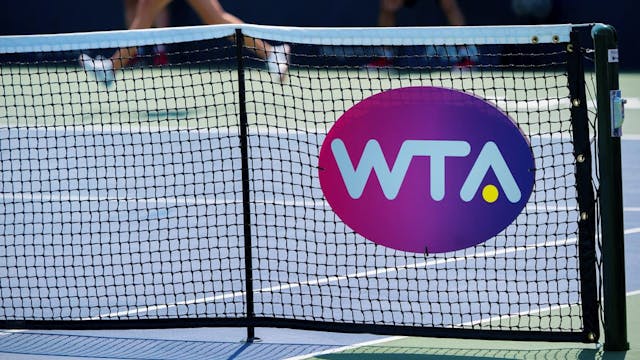 JEFF CHEVRIER/ICON SPORTSWIRE VIA GETTY IMAGES
The GIST: The WTA is being courted, and the suitors could not be any more different. On Monday, it was announced that both Luxembourg-based private equity firm CVC Capital Partners and Saudi Arabia have reportedly inquired about investing in the women's pro tennis body.
The deals: Prolific sports investor CVC has offered over $122 million for stake in a new jointly-run WTA Tour plus access to the organization's commercial rights. It's not their first serve in the tennis world, either — last summer, the company allegedly offered $600 million in a proposed deal that would combine the ATP and WTA.
On the other side, Saudi Arabia is reportedly making a concerted effort to bring pro tennis to the country. After being rebuffed by the ATP over the last few years, the kingdom is hoping that the WTA's financial headwinds will make the association sweet on a deal.
The context: The WTA suspended its ties with China last year amidst the 18-day disappearance of tennis player Peng Shuai, foregoing well over $120 million in the process. The sporting body's decision to place ethics over finances may have earned the respect and sponsorship of other companies, but it now sits in a more precarious financial position.
If the tennis association's previous values-based marketing moves are any indicator, CVC should be the frontrunner in this race. Saudi Arabia's track record of sportswashing in the wake of human rights abuses would make it a hypocritical partnership for a sporting body that recently leaned on its morals.
Zooming out: The WTA has confirmed talks with CVC, but has declined to comment on Saudi Arabia's interest. But with athletes defecting to Saudi sports entities for bigger purses, how long — deal or no deal — until the Saudis simply build another Tour?
One hopeful path exists: Significant principles-based investments by brands that truly want to capitalize on Gen Z's consumer power.
Partnering with teams, athletes and sporting bodies who make the hard, but ethical, choice isn't just an immediate investment — it's a step to building relationships with the next most powerful consumer generation.