NCAA: Loosening up
May 02, 2022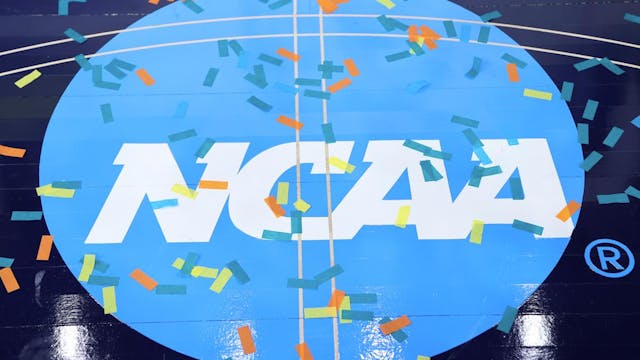 C. MORGAN ENGEL/NCAA PHOTOS VIA GETTY IMAGES
The GIST: The NCAA is letting another type of business in on the sponsorship fun — data distribution companies. The body's rules committee voted last week to allow schools and conferences to strike deals with data distributors, cracking open the door for collaborations with sports betting companies in the process.
The context: College sports' governing body clarified the assumed ban on data companies upon request from the Mid-American Conference (MAC). The NCAA manual forbade providing information to those associated with sports betting — not data companies.
The details: The rule change means all parties — schools, conferences and data distributors — are now permitted to sell data to sportsbooks. The update comes with one caveat — any stats sold to sports betting companies must also be available to the public.
The NCAA's decision doesn't really impact betting on college sports. The pastime has been around the block, but is quickly picking up speed — particularly in the women's space this year.
Zooming out: The recent name, image and likeness (NIL) rule change proved just how lucrative college sports can be, and this update provides even more opportunities for schools and conferences to work with commercial partners. It also allows the NCAA to cozy up to the other shiny (relatively) new thing in sports — betting companies.
That said, this might be as close as the NCAA can get to sports betting. Many brands have raised legitimate concerns about responsible wagering in college sports.