Twitter, Opendorse expand NIL partnership to include personalized game highlights
August 05, 2022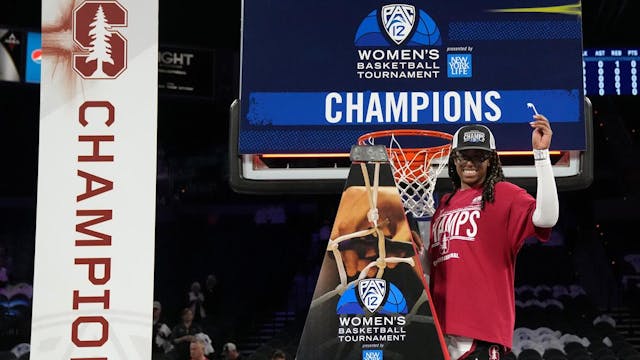 SOURCE: JOE BUGLEWICZ/GETTY IMAGES
The GIST: Opendorse can't stop, won't stop inking name, image and likeness (NIL) deals. The data company expanded its NIL partnership with Twitter yesterday, allowing Pac-12 women's and men's basketball and football players to share — and monetize — post-game highlight reels. Maybe retweets are endorsements?
The details: The program will begin this fall with Pac-12 football players, though Opendorse and Twitter plan to extend the initiative to all student athletes nationwide. Pre-roll ads courtesy of Twitter Amplify will run on each video, with compensation heading straight to players' pockets. Cha-ching.
The parties will use Tempus Ex Machina's FusionFeed tech to produce personalized highlights. FusionFeed captures every angle of every play and automatically delivers videos immediately after games.
The deal also encompasses an agreement with Pac-12 Networks for footage rights, streamlining the deal-making and money-making process for all.
Zooming out: Twitter is a smaller platform compared to brand magnet Instagram — the former hosts 450 million users, while the latter boasts 1.28 billion. That said, Twitter has the unique ability to leverage its impressively high user engagement to cash in on NIL and drive hype by featuring incredibly popular student athletes.