USL announces 10-year strategic partnership with experiences firm Legends
June 29, 2022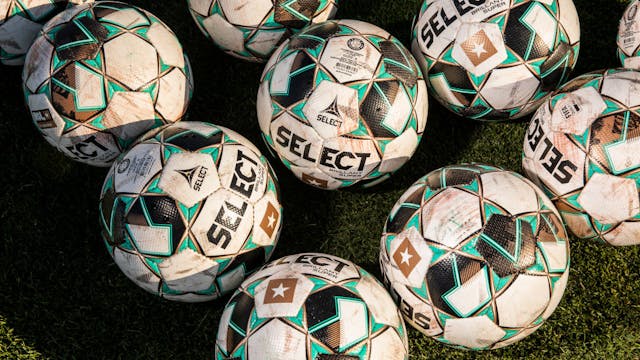 SOURCE: STEPHEN LAM/SAN FRANCISCO CHRONICLE VIA GETTY IMAGES
The GIST: The United Soccer League (USL) is teaming up with experiences firm Legends. The pair announced a 10-year strategic partnership yesterday, as the semi-pro soccer organization attempts to carve its own niche in the American soccer boom. Time to score some goals.
The parties: The USL operates several women's and men's lower-division soccer leagues in the U.S., including the freshman W League. The leagues boast a mix of pro, semi-pro and amateur teams, some of which are affiliated with NWSL and MLS clubs. League-wide partners include tech company Hisense and ball provider Select.
Legends, meanwhile, specializes in building experiences at sporting events and other venues. On the company's impressive résumé? This year's Super Bowl at LA County's SoFi Stadium and NYC's One World Observatory.
The details: Top of mind for both is boosting the USL's profile and providing the soccer organization with business solutions. Legends will pitch in on sponsorship efforts, sales and improving game experience through fan insights.
The experiences company will also aid teams in stadium development and operations, stadium naming rights deals, ticketing, merchandise, technology and digital solutions. The whole experience is key.
Zooming out: Sports organizations have recently leaned into the experience economy, a particularly thoughtful strategy for the USL. In lieu of being a top-tier league, it's betting on attracting fans through first-class match experiences — a strategy that, if done well, could be adopted by other minor leagues.
Soccer has long been on the rise in the U.S., and with hallmark events like the 2026 men's World Cup and the possibility of the women's tourney kitting up soon after, the timing is perfect to test the tactic.