Gatorade announces new marketing strategy focusing on women, college athletes
June 03, 2022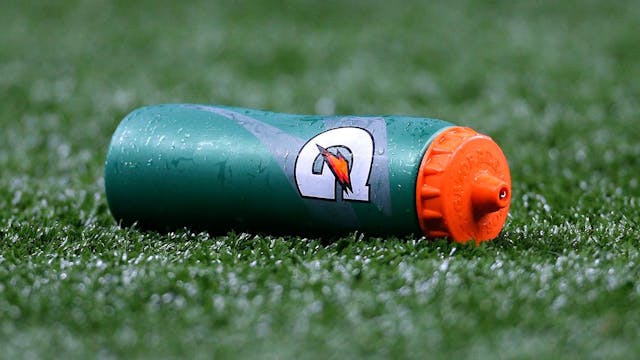 SOURCE: JONATHAN BACHMAN/GETTY IMAGES
The GIST: Gatorade is swapping men's sports for women's. The sports beverage giant announced a refresh of its sports marketing strategy on Tuesday, choosing to specifically target women's sports and college athletes over well-established men's sports entities. This calls for a Gatorade shower.
The details: Jeff Kearney, Gatorade's global head of sports marketing, said the new focus reflects the company's vision of sports' future — "young and diverse athlete communities, cutting edge leagues, and embracing all athletic journeys." As a result, Gatorade will not renew its five-year deal with the NHL when it expires in 2023.
The NHL isn't the only men's sports property losing dollars. Gatorade's parent company, PepsiCo, downgraded its NFL partnership last month, ending its 10-year sponsorship of the Super Bowl halftime show.
The build-up: The company's recent moves laid the groundwork for this week's announcement. Gatorade inked its first name, image and likeness (NIL) deal with UConn basketball star Paige Bueckers in November, and launched its Fuel Tomorrow initiative in February to address barriers to sports participation affecting underrepresented athletes.
WNBA All-Star Candace Parker helped launch Fuel Tomorrow, and U.S. Olympic gold medalist and Auburn gymnast Suni Lee and high school basketball phenom Hansel Emmanuel were recently tapped to promote the campaign.
Zooming out: Gatorade is hardly the first to argue that women's sports are the future, but this bold strategy might just make it the loudest. Considering the company's visibility and global influence, it's worth asking: Will others follow?
The move reflects a few current marketplace realities — women's sports and NIL are booming, and younger consumers are increasingly flocking to brands that clearly present their values. It's all about reading the room.