WNBA: Sweet fantasy
March 09, 2022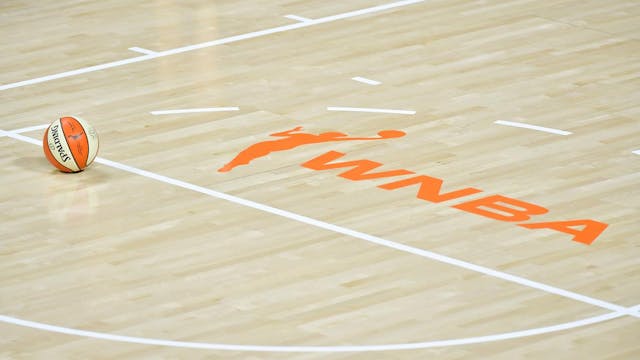 JULIO AGUILAR/GETTY IMAGES
The GIST: ESPN announced yesterday that it's launching a first-of-its-kind fantasy platform dubbed ESPN Fantasy Women's Basketball. The platform will go live in April, ahead of the 2022 WNBA season start in May. Not a bad way to ring in IWD.
The details: Just like other fantasy games, Fantasy Women's Basketball will allow users to create public and private leagues and play in customizable scoring formats. Available on ESPN Fantasy's iOS and Android apps, ESPN will also provide analytical tools and editorial content to aid roster decisions.
Fantasy Women's Basketball is the first (!!!) full-scale, season-long fantasy game dedicated to a women's sport by a major U.S. platform. 'Bout damn time.
Zooming out: The WNBA is arguably the shining example of success in women's sports. The numbers don't lie — ESPN saw a 49% year-over-year increase in regular season viewership and the 2021 Finals were the most viewed since 2017. The league raised $75 million in capital just last month, making it an ideal entrant in the big money fantasy space.
The W is not the only newcomer here — to date, fantasy sports companies have largely excluded women's sports and female fans. Only 8% of U.S. women have recently played fantasy sports, compared to 15% of all American adults.
Brands are finally recognizing the unmined opportunities. Last season, FanDuel hosted a fantasy football league with The GIST, and now its sights are set on sports betting.