🏎
⚾
🏈
Sports Quick Hits: August 19th, 2021
August 19, 2021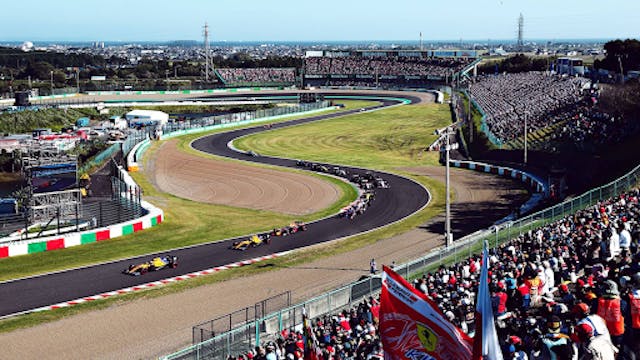 Source: F1.com
🏎Formula One: Despite Tokyo's successful hosting of the Olympics and soon-to-come Paralympics, organizers have cancelled October's Japanese Grand Prix for the second straight year due to ongoing COVID-19 concerns. The F1 drama this season, so hopefully they'll find a replacement venue soon. The Drive to Survive fans need it.
⚾️Baseball: The Toronto Blue Jays are battling for a in the , and now they'll have to do it — for at least the next week — without star outfielder George Springer, who's been with a knee sprain. Hate to see it.
🏈NFL: On Monday, the Atlanta Falcons announced that their entire roster is fully vaccinated against COVID-19, making them the first (and only) NFL team to reach the mark. Hopefully they'll have some company soon, as 91.7% of players in the league are fully vaccinated. .
⚾
🏈
Check out these mind blowing headlines in the sports world right now
August 19, 2021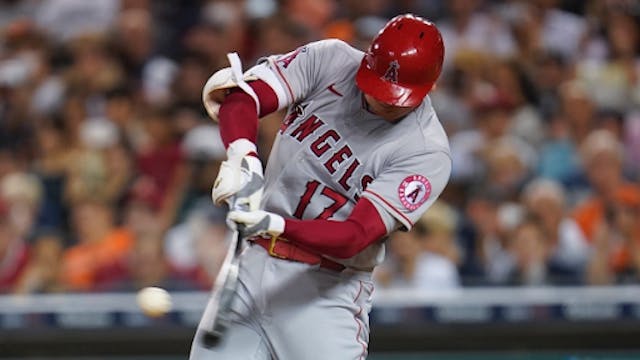 Source: The Canadian Press
⚾️Trevor Bauer: The villainous LA Dodgers pitcher is the subject of not one , after victims in Ohio and California took legal action to protect themselves after alleged sexual assaults from .
⚾️Anti-Asian racism: Detroit Tigers TV analyst Jack Morris after he used an exaggerated East Asian accent when talking about LA Angels pitcher Shohei Ohtani during Tuesday's broadcast. Morris is set to undergo bias training before returning to the booth.
🏈DeShaun Watson: While the Houston Texans quarterback faces 22 active lawsuits from massage therapists who he allegedly assaulted, the FBI one of the women who may have been aiming to extort money from Watson. Just all bad.
🏈
🎾
⛳
Sports Quick Hits: August 16th, 2021
August 16, 2021
Source: Bleacher Report/Twitter
🎾Tennis: The U.S. Open starts in a couple of weeks, but Roger Federer won't be there. The five-time champ that he'll undergo his third knee surgery, and recovery will keep him out for "many months." Fingers crossed for January's Australian Open.
And in some good tennis news, Canadian Gaby Dabrowski earned her first home title, winning the National Bank Open's women's doubles final in Montreal yesterday. We love to see it.
🏈NFL: The league's newest quarterbacks (QBs) got their first taste of pro ball (albeit ) this weekend. The New England Patriots rang in the , San Francisco 49er Trey Lance (TD) and the Jacksonville Jaguars welcomed first overall pick Trevor Lawrence.
⛳️Golf: After 228 professional starts, LPGA veteran Ryann O'Toole finally has a title to her name. The 34-year-old American won her first tournament — the Women's Scottish Open — with a final round.
She'll look to carry her newfound momentum into the Women's British Open, the final major of the year, on Thursday.
🏀
🏈
⚽
Sports Quick Hits: July 8th, 2021
July 08, 2021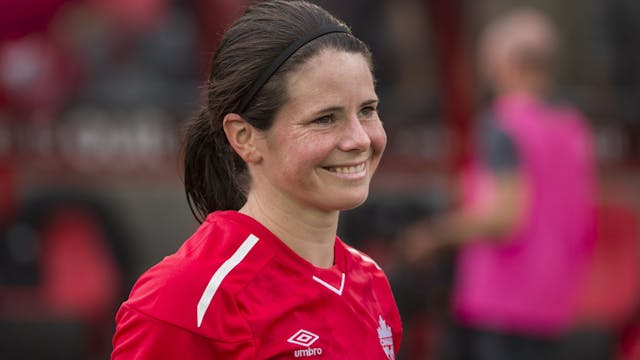 Source: Steve Kingsman/Canada Soccer
⚽️Soccer: As Team Canada gets ready to say hello to Tokyo, living legend Diana Matheson is saying goodbye. After 18 years and 206 international games, the three-time Olympian, best known for her during the London 2012 Games, yesterday. So long, Diana, and thank you.
🏀Basketball: Although Giannis Antetokounmpo (pronounced YAHN-iss ah-dedo-KOON-bo) from injury for Game 1 of the NBA Finals, the Phoenix Suns led the way.
Phoenix set an NBA Finals record with 25 consecutive made free throws and Chris Paul became the first player since Michael Jordan to notch 30 points and eight assists in a finals debut. Decent company.
🏈CFL: False alarm, folks. After scaring diehard fans with talks of a possible merger with the Dwayne Johnson–led XFL, the CFL has announced they've . It's cool, we were kind of confused by it anyway. Onwards and upwards: after a year off, the new season starts August 5th.
🏀
🏈
Ottawa: Brad Sinopoli Announces Retirement and Future Plans
June 24, 2021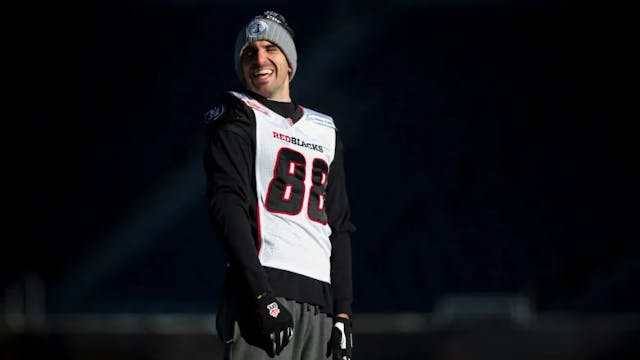 Source: Kevin Light/CBC
🏈Redblacks: After nine seasons in the CFL, including five with the Redblacks, wide receiver Brad Sinopoli yesterday. The CFL's two-time Most Outstanding Canadian won't go far though: the former Ottawa Gee-Gee is sticking around the city as a .
🏀BlackJacks: Elsewhere at TD Place, the Canadian Elite Basketball League (CEBL)'s third season tips off tonight at 7 p.m. with an Ottawa BlackJacks home game against the Niagara River Lions. Though games are still closed to fans, you can or listen to the amazing HannaH Sunley-Paisley and AJ Jakubec broadcast on TSN 1200.