🏒

Canadian Government Approves Travel Exemption for NHL Teams

June 08, 2021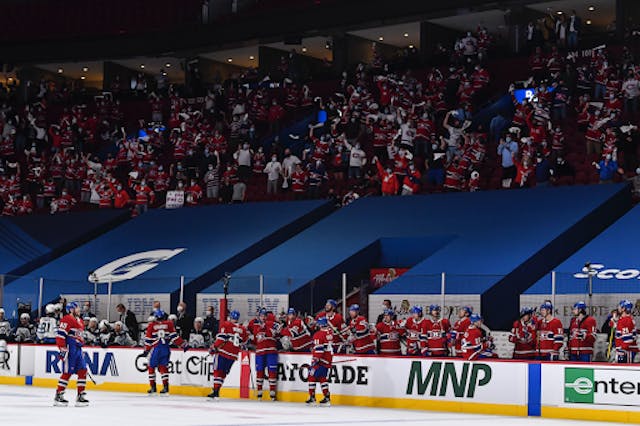 Source: Montreal Canadiens/Twitter
NHL: After the Montreal Canadiens' tough slog through the first round, they seem to be sailing through the second. They beat the Winnipeg Jets 5–1 in last night's Game 3, marking their sixth straight win. The .
And since the winning team from this series will represent the North Division in the third round (aka semifinals) against an American team, the Canadian government has decided on a travel exemption for the participating teams.
World Hockey Championships: Team Canada wins again. After a 2019 silver medal, a 2020 tournament cancellation, and a rusty start to this year's event (where they only just squeaked out of the group round), Team Canada beat reigning champ Finland in yesterday's final. Feels good to be great.
🎾
⛳
🏒
Sports Quick Hits: Thursday June 3rd, 2021
June 03, 2021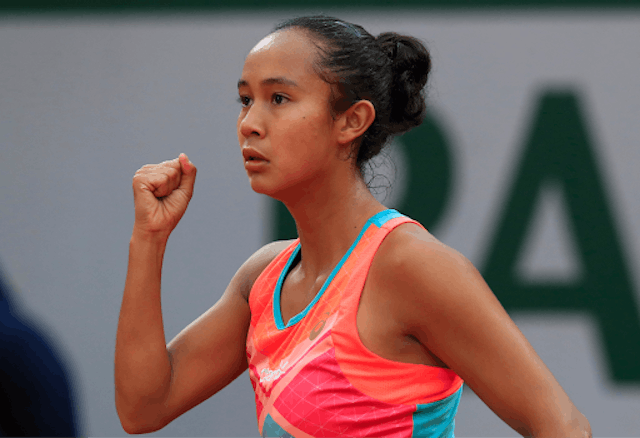 Source: Michel Euler/AP
🎾Tennis: As excited as we were for the French Open to start, we're not as psyched five days in. , Bianca Andreescu and Felix Auger-Aliasime lost their first round matches, and Leylah Annie Fernandez dropped her second round match yesterday.
Luckily, Fernandez and Gaby Dabrowski, as well as recent Italian Open winner Sharon Fichman (alongside partner Giuliana Olmos of Mexico) are still alive in the doubles contest.
⛳️Golf: Let's hope things are better for our Canadians in this weekend's U.S. Women's Open. Brooke Henderson leads the pack of four Canucks looking to win the season's second . Get and then check out their tee times .
🏒Hockey: Calgary has gotten a head start on its hot girl summer. Not only is the city hosting Team Canada's women's hockey Olympic training camp, but yesterday, it was announced as the host of August's IIHF Women's World Hockey Championships. Bring. It. On.
🏒

The painful hit heard across the NHL

June 03, 2021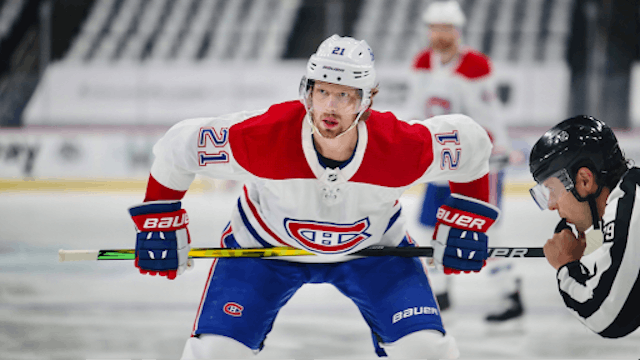 Source: Montreal Canadiens/Twitter
North Division: The Montreal Canadiens' second-round Game 1 win when birthday boy Jake Evans took a dirty hit from Winnipeg Jet Mark Scheifele (pronounced SHY-flee) a split second after scoring the game's final goal last night. Evans was brought to hospital, and Scheifele is hopefully headed for the .
South of the border: In the only other game last night, the Colorado Avalanche doubled their lead in overtime with a 3–2 win in Game 2 over the Vegas Golden Knights. The Avalanche haven't lost a game since May 5th, and if they keep , we don't expect that streak to end any time soon.
Game 3s start tonight, with the Boston Bruins and New York Islanders looking to break a tie, and the Carolina Hurricanes aiming for their first win over the Tampa Bay Lightning. Catch all the action on , of course.
🏒

Habs and Leafs square off in Game 7

May 31, 2021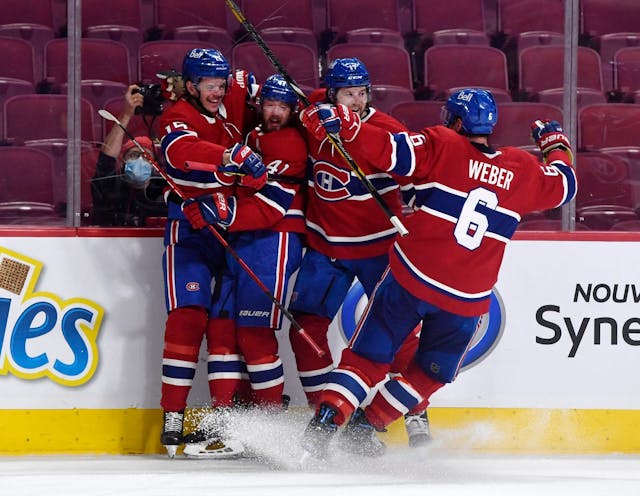 Source: Eric Bolte/USA TODAY Sports
Game 6: Before we get into tonight's game, let's look back at one of the most electric editions of Hockey Night in Canada since . Saturday night's game included something our country hasn't seen in 444 days: fans.
Montreal's Bell Centre allowed 2,500 Habs, Leafs (and for some odd reason, ) fans to attend the game and karaoke-style.
Game 7: Which brings us to 7 p.m. ET tonight. The Habs and Leafs will square off in Toronto for their first Game 7 since 1964. Toronto won that tilt (and went on to win the Cup), but will history repeat itself? TBH, we're scared to guess.
Toronto is the better team (in this series anyway), but hasn't been at their best. They'll need stars like Mitch Marner and Auston Matthews in order to win their first playoff series in 17 years.
The next round: While the North Division's first round wraps up, the rest of the league is already onto the second round. The Boston Bruins, Tampa Bay Lightning and Colorado Avalanche are each up 1-0 over the New York Islanders, Carolina Hurricanes and Vegas Golden Knights, respectively.
🏒

Competition intensifies for NHL playoffs

May 27, 2021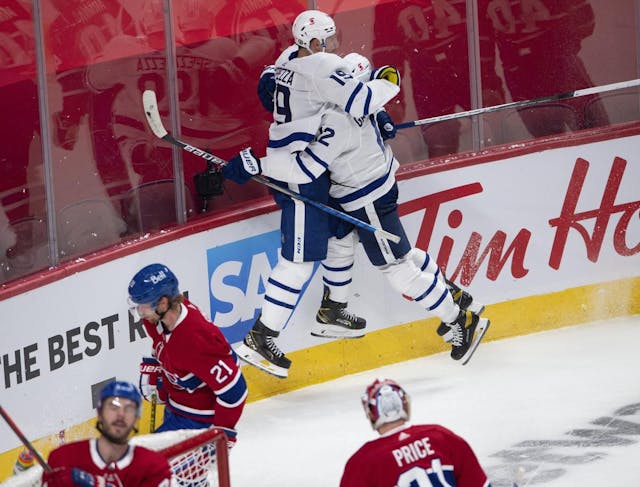 Source: Ryan Remiorz /The Canadian Press
North Division: The Montreal Canadiens and Toronto Maple Leafs are set for the second-most exciting hockey game on TV today (we'll get to the PWHPA in a second). The Leafs lead the series 3-1 after a 4–0 win in Game 4, where Leafs goalie Jack Campbell recorded his first-ever NHL playoff shutout.
The best-of-seven series could end with a Leafs' win at home tonight, which (knock on wood Leaf fans) would be their first playoff series win since 2004. Or, the Habs could win and we'd go to Game 6. Puck drops at 7 p.m. ET.
The other divisions: Three teams played for their lives last night in crucial Game 6's. Shockingly, the Pittsburgh Penguins were upset by the pesky New York Islanders, who won the series 4-2 and will now move on to play the Boston Bruins.
Not shockingly, the Tampa Bay Lightning beat the Florida Panthers to move on to round two, while the Minnesota Wild beat the Vegas Golden Knights to force an always-entertaining Game 7.
PWHPA: Okay, now the fun stuff. Today is day four of the , and so far, Montreal-based Team Bauer is killing it.
They won their first two games, and collected thanks to Marie-Philip Poulin's short handed goal in Monday's 3–2 win over Team Sonnet (Toronto) and the more than five goals scored in Tuesday's 6–1 rout over Team Scotiabank (Calgary).
They were off yesterday, when Team Sonnet took the W over Team Scotiabank, but are back in action against Sonnet today at 5 p.m. ET.