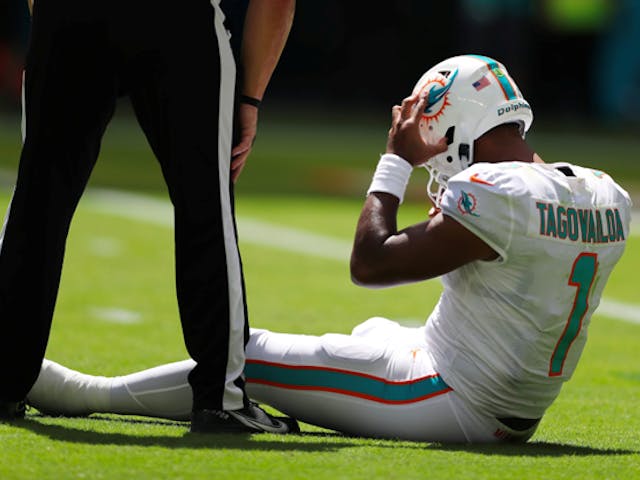 Ep #213: Player safety under fire: The NFL's concussion protocol and the NWSL investigation
October 04, 2022
On today's episode of The GIST of It, co-hosts Ellen Hyslop and Steph Rotz are diving into two hot button stories focused on the issue of player safety. First, El and Steph discuss the NFL's concussion controversy after Miami Dolphins quarterback Tua Tagovailoa suffered two apparent head injuries in the span of five days. Something's gotta change.
Then the gals shift from the gridiron to the pitch to breakdown U.S. Soccer's newly released findings from their year-long investigation into abuse and misconduct allegations in the NWSL. The takeaways are troubling, to say the least.*
*Today's episode includes mention of sexual assault. Please take care while listening.
Continue Listening