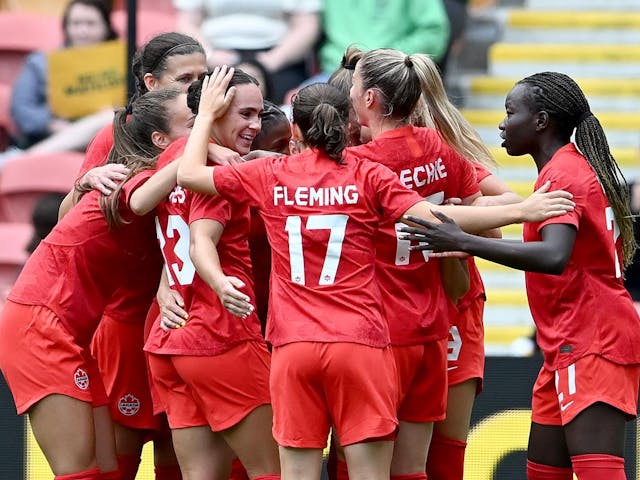 Ep #245: WTF conversation hearts: CanWNT equal pay feud & New Mexico State hoops hazing
February 14, 2023
Happy Valentine's Day!
Content warning: This episode mentions hazing and sexual assault.
And happy belated Galentine's Day. Unfortunately, this episode of The GIST of It is short on love as co-hosts Ellen Hyslop and Steph Rotz dive into two WTF stories claiming headlines.
First up, the CanWNT's ongoing labor dispute. The squad went on strike over the weekend, just days before the all-important SheBelieves Cup is set to kick off. El and Steph chat through the inequities that led to this moment, and what's at stake as the red and white take the pitch in protest later this week.
Then the gals head to the NCAA to discuss a stunning story out of New Mexico State. The men's basketball program suspended operations on Saturday amid rampant hazing and sexual abuse allegations. This one is all kinds of messed up.
Continue Listening