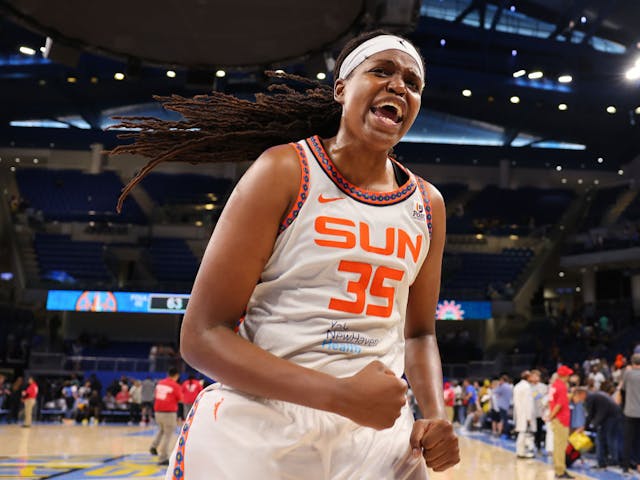 Ep #238: WNBA offseason chaos & NFL Divisional Round preview
January 19, 2023
Hey, what's up, hello!
Thanks for tuning in to another episode of The GIST of It. On today's pod, co-hosts Ellen Hyslop and Steph Rotz dig into the chaos that is the WNBA offseason. Free agency is barely underway, but there's already been one league-altering move plus rumors swirling about a few more that could follow.
Then, for part two, the gals preview this weekend's NFL Divisional Round slate as eight teams continue their quest for the Lombardi Trophy. Hut, hut, hit play.
Continue Listening