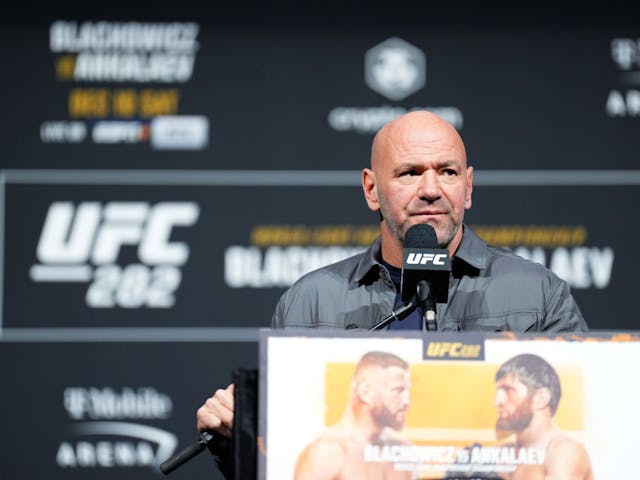 Ep #237: Everything you need to know about the NFL playoffs, plus a UFC WTF
January 12, 2023
Happy Thursday!
Content warning: Today's episode contains mention of domestic violence.
And happy NFL playoffs eve eve. On today's episode of The GIST of It, Steph Rotz and guest host Lauren Tuiskula break down everything you need to know before the 14-team postseason kicks off with this weekend's Wild Card action.
Then after the break, Steph and Lauren dig into a story that's gone stunningly under-discussed in sports media. UFC president Dana White publicly slapped his wife on New Year's Eve, yet has faced next to zero consequences, with big UFC partners remaining silent on the matter. Enough is enough.
Continue Listening