⚽

CANWNT Continues in SheBelieves Cup

February 22, 2021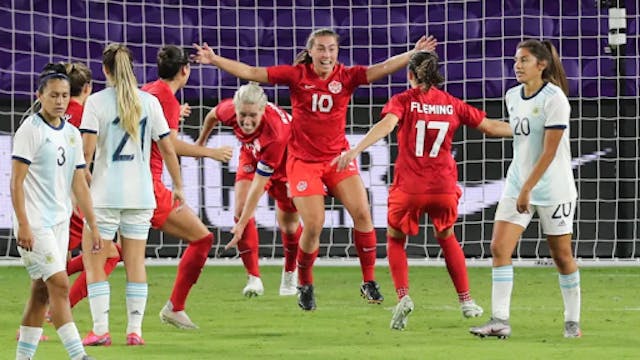 Source: Alex Menendez/Getty Images
So far: The World No. 8 team held their own against Team USA in the opening match of the tournament on Thursday, but came out on the losing end of the 1–0 final after American Rose Lavelle's 79th-minute goal.
One goal was all the difference in yesterday's match, too. Sarah Stratigakis for Canada in extra time to pull out the 1–0 win over Argentina.
This win was Canada's first of the year, and the first under new head coach Bev Priestman. Canada now sits in the middle of the leaderboard with one match to go.
Up next: The last game is set for Wednesday, with Canada playing Brazil, while the tournament-leading USWNT takes on Argentina. Follow all the action .
🎾

The case for Serena Williams

February 21, 2021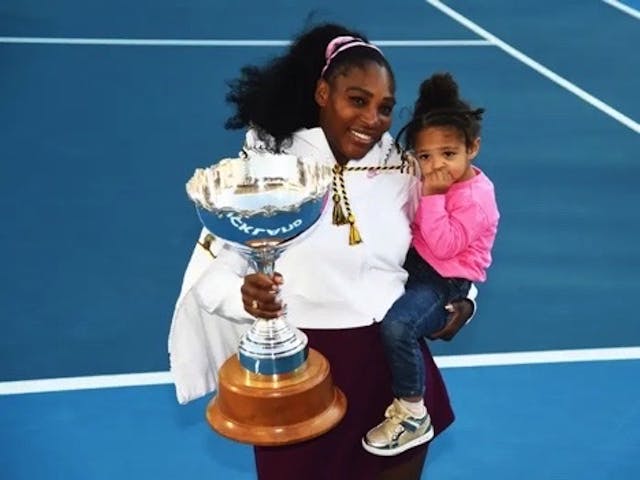 Source: Chris Symes/ Photosport via AP
HAPPY SUNDAY!
After Tom Brady won his seventh Super Bowl a couple of weeks ago, an age-old debate was revived: who is the greatest athlete of all time (GOAT)? Brady's name, alongside Michael Jordan, Michael Phelps, Simone Biles, Wayne Gretzky and Muhammad Ali, was dropped often.
But here at The GIST, one name stands above the rest. Today we're bringing you the case for the one and only Serena Williams.
What GOATs are made of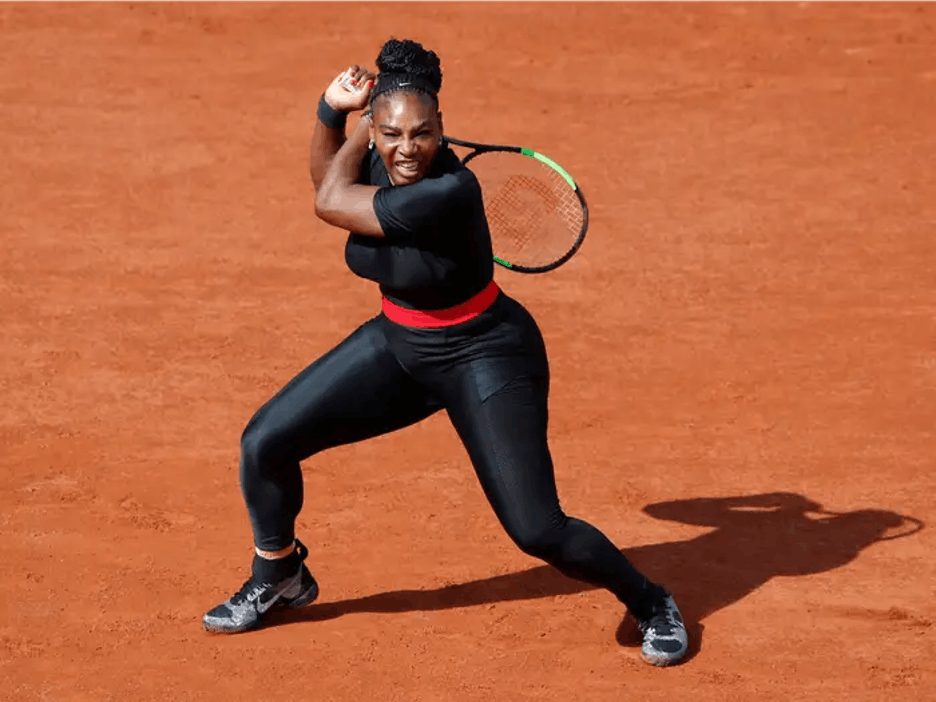 The GIST: A GOAT is an athlete who remains consistently successful and competitive over a prolonged career, in a sport that requires mental and physical toughness, agility, stamina, hard work and dedication. One who rises above adversity to showcase their talents on the world stage and emerges as the best amongst their peers.
Of course, the GOAT debate is totally subjective, but to us, there's no one else who checks all these boxes quite like Serena.
Started from the bottom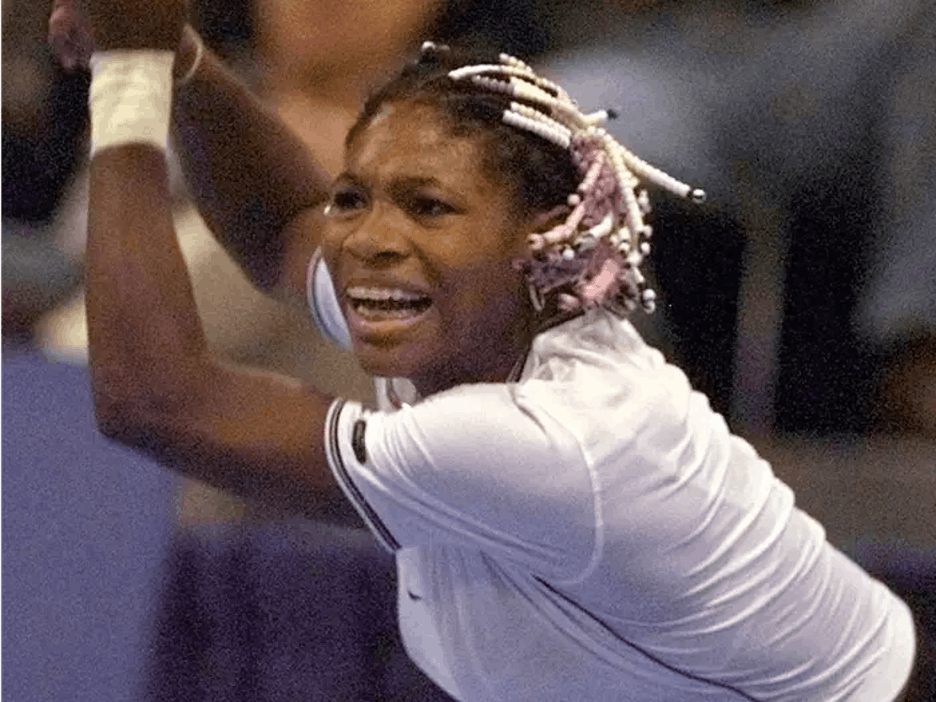 The youngest of five sisters, Serena Williams was born in 1981 and spent her early childhood in the city of Compton, California. Looking to set Serena and her older sister Venus on a safe and lucrative path, their father, Richard, took up tennis so he could teach his daughters the game, starting when Serena was just three years old.
Now let's call a spade a spade: tennis is an elitist sport. It's classist, expensive and predominantly white. But that never deterred Richard. Despite public, run-down courts and active gang violence, the Williams sisters honed their craft against all odds.
The family eventually moved to Florida, where the sisters trained with a professional academy before Serena turned pro in 1995 at the age of 14...two years earlier than her parents wanted. Oops.
The highs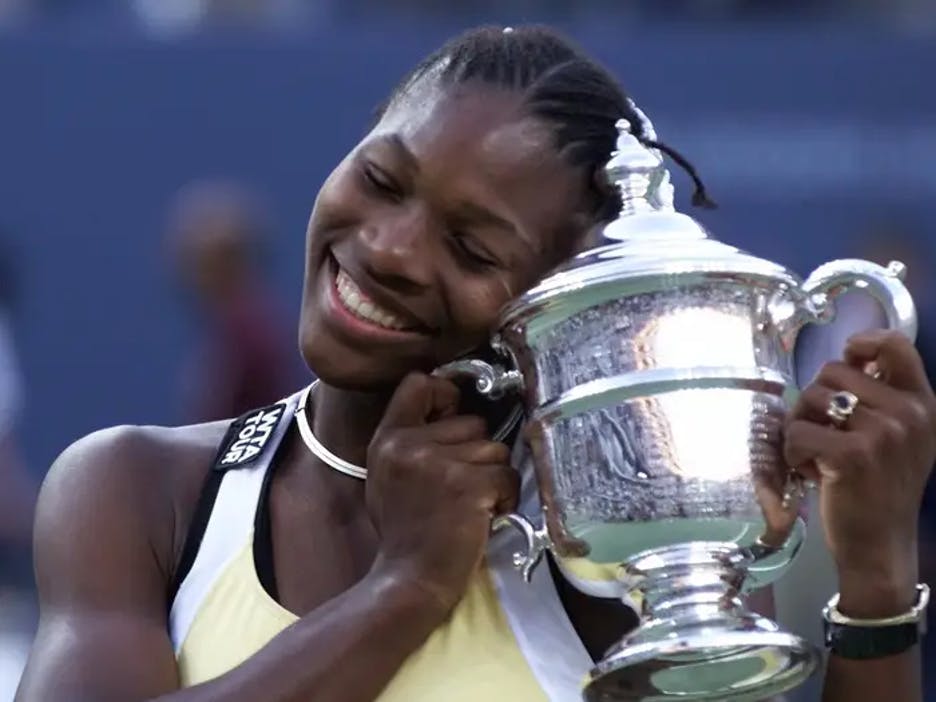 Serena notched her first professional win in 1999 at the Open Gaz de France, and her first major win came later that year at the U.S. Open. Over the past 22 years, she's won 73 pro tournaments, and with her 2020 Auckland Open win, she became the first tennis player in the Open Era to record wins in four different decades.
Among the titles are 23 Grand Slams, the most by any player in the Open Era, made up of seven Australian Opens, three French Opens, seven Wimbledons and six U.S. Opens.
She's won four straight majors twice (in 2002–2003 and 2014–2015), completing what is now known as the "Serena Slam."
And she's not just a singles star. Alongside Venus, Serena has racked up 14 Grand Slam doubles titles, and three Olympic gold medals in doubles tennis (the Williams sisters each have a singles gold, too).
Serena's also been named Sports Illustrated's Sportsperson of the Year and AP's Female Athlete of the Year (five times), has received 10 ESPY Awards for Best Female Tennis Player of the Year and was awarded the NAACP Image Award – President's Award.
Can't believe it? Just take a look at her trophy room.
The lows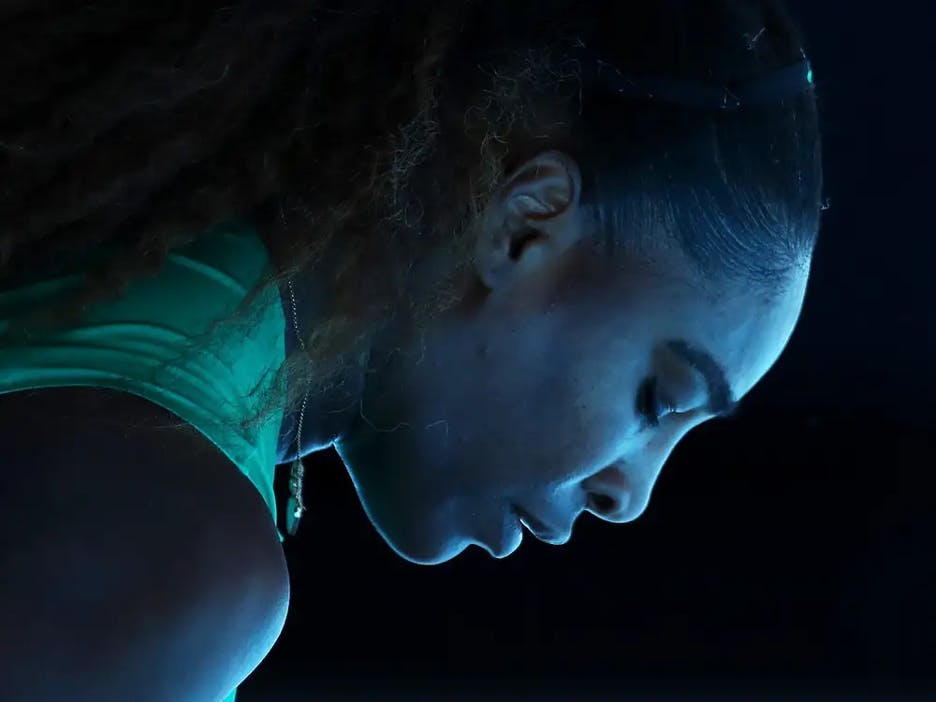 It hasn't all been sunshine and rainbows for Serena, though. And, to us, it's how she's dealt with adversity that truly sets her apart.
While sports injuries are common for athletes, Serena has dealt with medical ailments outside of the tennis norm. She first suffered a pulmonary embolism in 2011, and her history of blood clots led to a nearly fatal episode following the birth of her daughter in 2017.
She's also faced great personal tragedy. In 2002, just a few years into her blossoming career, Serena's older sister Yetunde was killed, an innocent bystander in a gang-related shooting.
On top of all that, Serena has long been subjected to bullying, racism and sexism. Notably, following racist attacks in 2001, the Williams sisters boycotted the Indian Wells tournament for 14 years (Serena eventually returned in 2015 as part of a partnership with the Equal Justice Initiative).
Serena has not had an easy road, but as she herself once said, "I really think a champion is defined not by their wins but by how they can recover when they fall."
By the numbers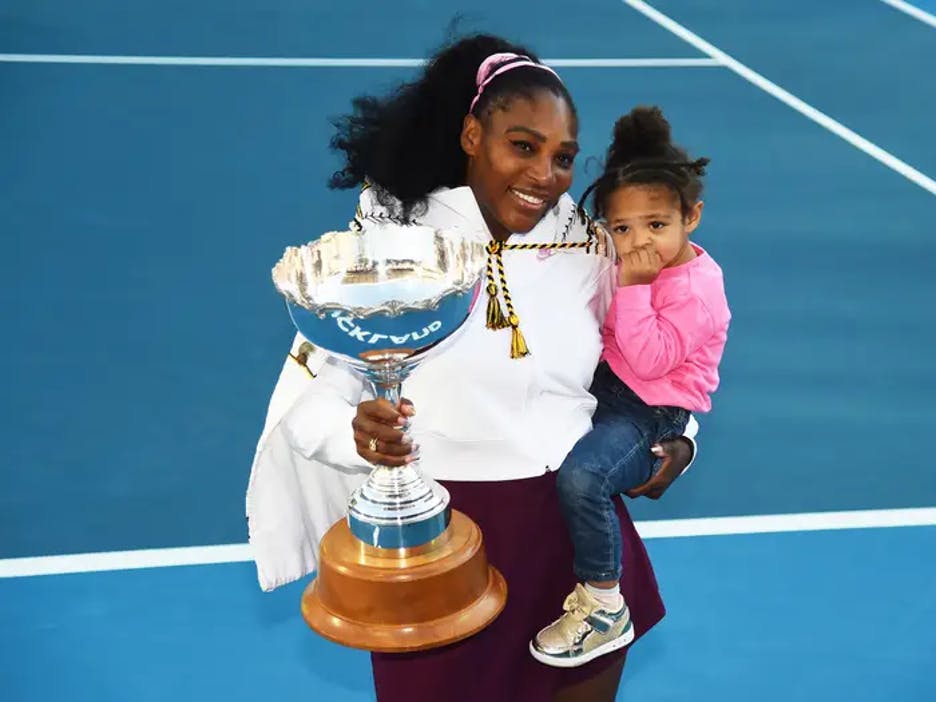 9: How many weeks pregnant Serena was with daughter Alexis Olympia Ohanian Jr. when she won (!!!) the 2017 Australian Open — her last Grand Slam win to date.
17: How old she was when she won her first Grand Slam, the 1999 U.S. Open.
35: How old she was when she last held the No. 1 world ranking, making her the oldest woman to do so.
319: The number of weeks she's spent at number one over the course of her 26-year career (that's nearly six years in total).
362: The number of Grand Slam matches she's won, a record she shares with Roger Federer.
Off the court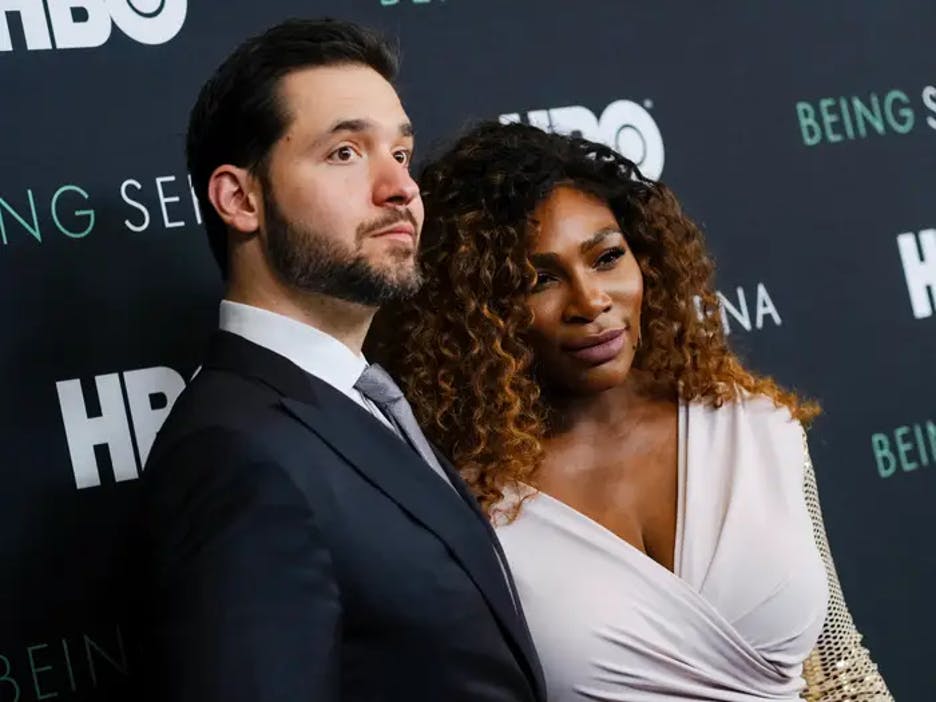 Her off-court accomplishments probably don't add to her "greatest athlete" title, but we can't not mention them. On top of her tennis prowess, she's an accomplished business woman, activist, philanthropist, writer, entertainer, wife and mom.
The future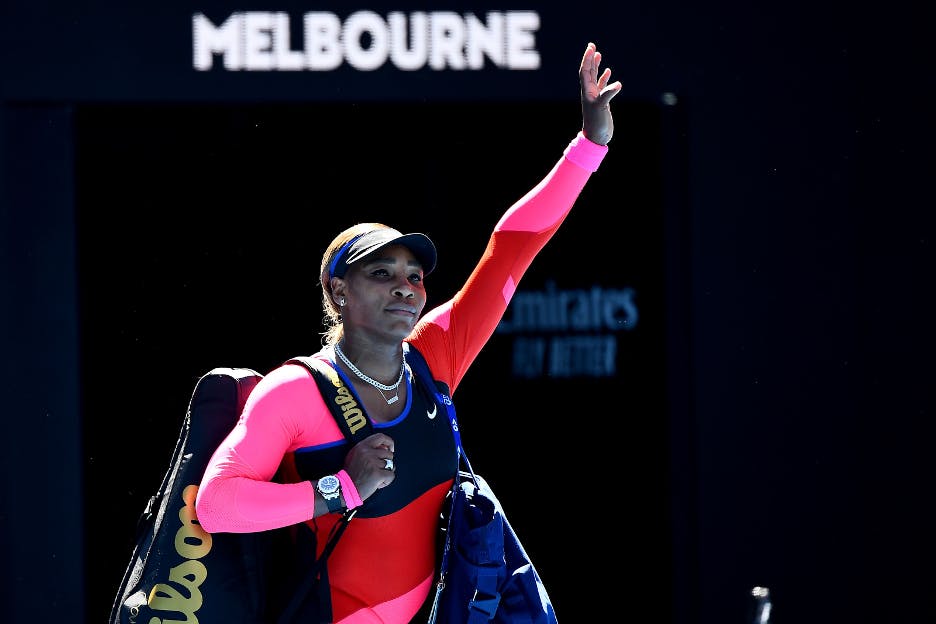 Serena's long and illustrious career may soon be coming to an end. Since returning from her 13-month maternity leave (which she revolutionized, BTW) in 2018, Serena has continued to play extremely well, but has yet to claim her elusive 24th Grand Slam.
Though the 39-year-old made it to last week's Australian Open semifinals, her post-match exit from the court and her strong reaction to a question about retirement seemed to hint that she may be starting her goodbyes. We're crying too.
Whether she makes it to 24 majors, wins yet another Olympic gold, or doesn't, Serena is the greatest athlete of all time. Period.
🏒
🎾
🏆
The GIST's Quick Hits - Canada
February 18, 2021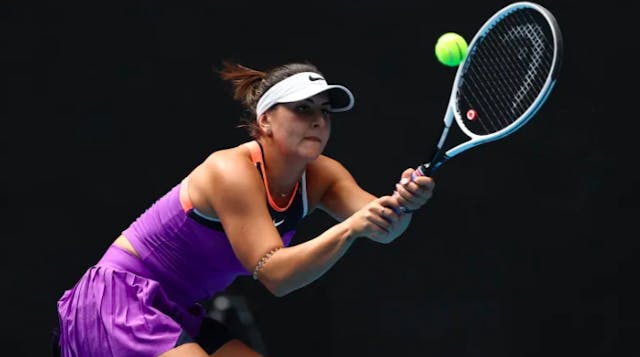 SOURCE: MATT KING/GETTY IMAGES
🏒Hockey: Are the Toronto Maple Leafs okay? The top team in the North against the last place Ottawa Senators on Monday and then had another rough go against their cross-province rivals last night.
🥌Curling: Hurry hard — it's time for the Scotties Tournament of Hearts! The annual women's curling championship is kicking off tomorrow in a Calgary bubble without fans (a true travesty because ).
Each province and territory will be represented by one team, plus the reigning Team Canada champ and three wild card entries, for a total of 18 teams.
And as usual, Team Manitoba (led by skip Jennifer Jones) and Team Ontario (led by Rachel Homan) are the overwhelming favorites. Sweet Sweep!
🎾Tennis: Just a bit more tennis news to bookend The GIST today. Bianca Andreescu is finding her footing again. After last week's tough loss, she made it to the semifinals of the Phillip Island Trophy (a consolation tournament for the early Aussie Open losers).
🎾

Naomi Osaka Beats Serena Williams in Australian Open Semi-final

February 18, 2021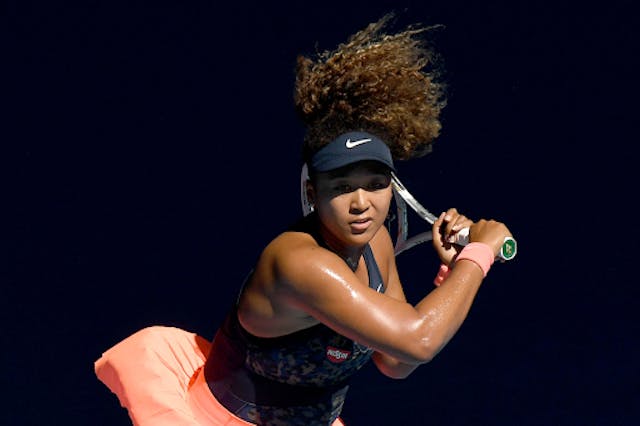 Source: Australian Open/Twitter
The GIST: The Australian Open women's final is set, the men's semis are underway and tennis history is about to be made. Crikey!
Women's singles: After quickly defeating No. 10 seed Serena Williams in straight sets in last night's should-have-been epic semifinal, No. 3 Naomi Osaka is just one victory away from winning back-to-back Grand Slams. Damn.
With the win, Osaka now has the 3-2 head-to-head edge over Williams and a ticket to Saturday's final. Osaka will now face Jennifer Brady, who won the second semifinal over Karolina Muchová.
Men's singles: Sunday's men's final is half set. World No. 1 Novak Djokovic (pronounced JOKE-OH-VITCH) beat his semifinal opponent and this year's , Aslan Karatsev, early this morning, and should have a clear path to his 18th career Grand Slam without his biggest rival, Rafael Nadal — who yesterday — in his way.
Djokovic will face tomorrow's semifinal winner, either No. 4 seed Daniil Medvedev or No. 5 Stefanos Tsitsipas (pronounced SIT-SEE-PAHSS).
⚽

CANWNT Begins SheBelieves Cup Today

February 18, 2021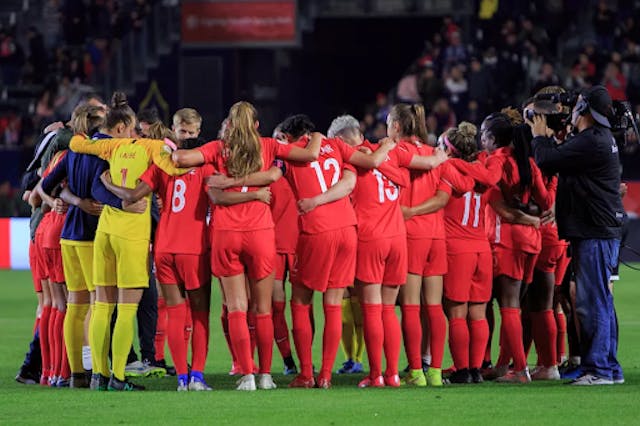 Source: Michael Janosz/ISI Photos
The set-up: The annual invitational soccer tournament starts today and is a four-team event hosted by the USWNT. Usually held between three U.S. cities, this year's tournament will take place entirely in Orlando, Florida, and the Canadian, Brazilian and Argentinian national teams have all been invited.
Every team plays three matches — one against each opponent — and the top team based on points (three for a win, one for a draw) after the round-robin is declared the winner. Unsurprisingly, the USWNT are the defending champions and favorites.
The squad: Starting with some bad news, national treasures Christine Sinclair, Kadeisha Buchanan and (pronounced HIGH-TAH-MAH) won't be joining the team, which could very seriously hinder our chances.