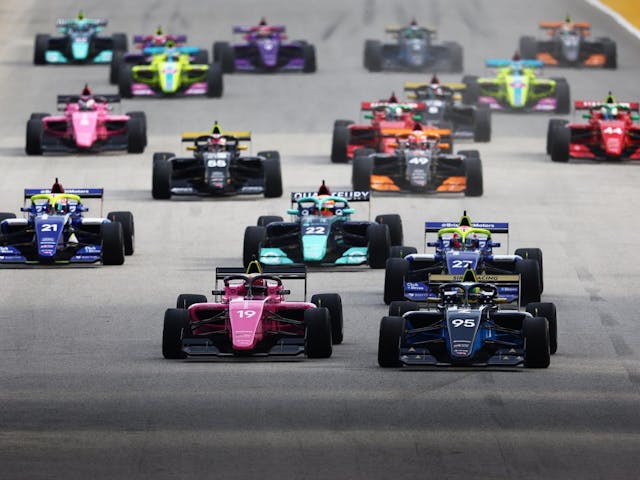 Ep #215: Update mashup: W Series, hockey culture and NWSL news
October 13, 2022
After a full week away, co-hosts Ellen Hyslop and Steph Rotz are back. In today's episode of The GIST of It, the gals dig into the unfortunate news that, in an effort to save next year's season, the last three races of the W Series have been canceled due to funding issues.
Then, it's yet another dive into hockey's toxic culture, with updates on Hockey Canada's ongoing saga and, from the NHL, some truly horrendous news involving Tampa Bay Lightning defenseman Ian Cole.*
To wrap things up, El and Steph discuss the latest fallout from U.S. Soccer's investigation into the NWSL, before quickly previewing the league's playoffs, which hit the pitch this weekend.
A big thank you to Sonos for sponsoring today's episode! Catch every moment like you've never heard before with their game-changing speakers. Learn how you can level up your sound game at Sonos.com.
*Today's episode includes mention of sexual assault. Please take care while listening.
Continue Listening