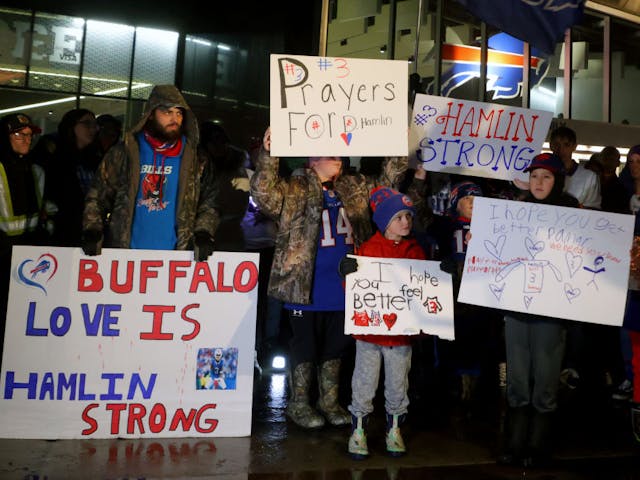 Ep #235: Damar Hamlin updates & USMNT controversy
January 05, 2023
Happy New Year!
Content warning: Today's episode contains mention of domestic violence.
Thanks for tuning in to the first The GIST of It episode of 2023. On today's pod, co-hosts Ellen Hyslop and Steph Rotz discuss a story that's gripping the sports world and beyond: the status of Buffalo Bills safety Damar Hamlin, who suffered a cardiac arrest during Monday Night Football. El and Steph provide the latest updates on Hamlin's condition, then zoom out to chat through the key storylines sparked by the terrifying event. It's much bigger than ball.
After the break, the gals dig into some major drama surrounding the USMNT involving head coach Gregg Berhalter, star player Gio Reyna, alleged threats and much, much more. Soccer fan or not, you don't want to miss this.
Continue Listening