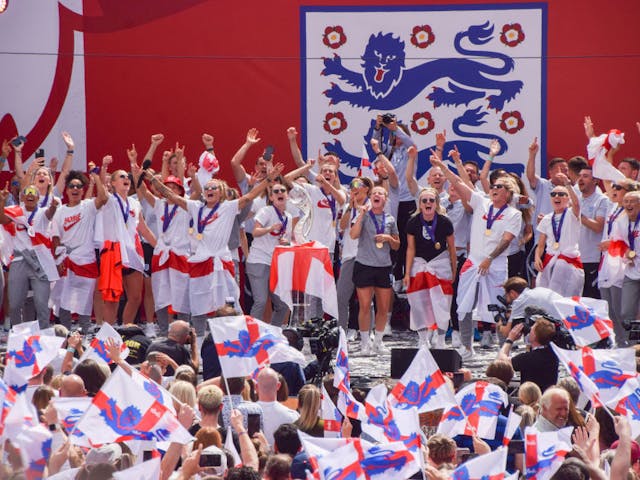 Ep #197: Appeals galore: The NFL on Deshaun Watson's suspension and the Lionesses grabbing the governmental mic
August 04, 2022
Today's episode of The GIST of It features co-hosts Ellen Hyslop and Steph Rotz reacting to some breaking news after the NFL filed an appeal of the initial six-game suspension levied against Cleveland Browns quarterback Deshaun Watson. El and Steph discuss the stunning turn and what comes next in the process.
After discussing football, they turn to fútbol, specifically the women's side starting with the state of gendered phys ed in British schools and the Lionesses' efforts to increase girls' access to soccer following their historic Euro win.
Then after the break, make way for yet another WTF NWSL moment. After NJ/NY Gotham FC captain McCall Zerboni made a racist analogy during her postgame presser on Sunday, it's once again time for the league to take a hard look in the mirror.
Continue Listening