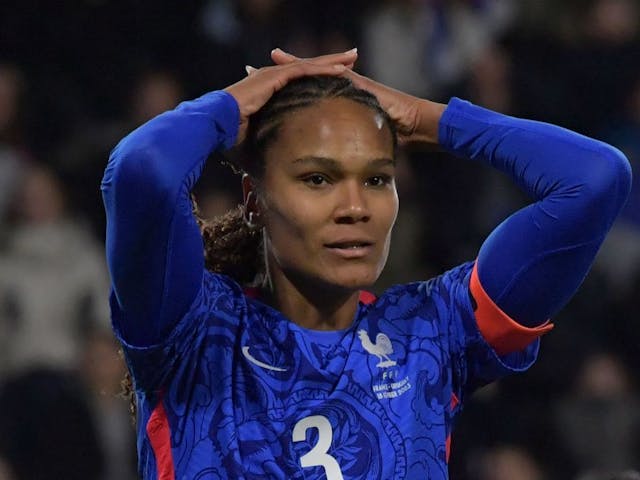 Ep #248: Out with the old: Women's soccer labor updates & NFL Combine controversy
February 28, 2023
Happy Tuesday!
Content warning: This episode contains mention of sexual misconduct.
Co-hosts Ellen Hyslop and Steph Rotz are talking fútbol and football on today's episode of . The gals start off with some international women's soccer news: Three French women's national team players announced last week that they will not play internationally until changes are made within the federation, and now those desired changes could be imminent. It's all part of a broader trend of female footballers fighting for their worth — more power to 'em.
Then after the break, El and Steph kick it over to the gridiron because today marks the start of the NFL Combine. The marquee event tasks prospects with a series of physical and mental challenges to assess their readiness to play in the league, but is plagued by some systemically problematic issues.
Continue Listening